Discover more from Making and Doing
Thoughts on creativity, writing, and spending time making things
This week I simply didn't feel like writing an essay for the newsletter, and although my inner Virgo is sitting on my shoulder hissing "YOU'RE DOING IT WRONG," because I had committed to an essay a week, I reminded myself that this project and my "commitments" are a structure of my own making. Changing course is fine and good! A truth that is so easily obscured in my stubborn lizard brain!
Instead I offer this comic I made, inspired in style by Lynda Barry. And, as always, recommendations and a work recap at the end. Here is "A Bedtime Story."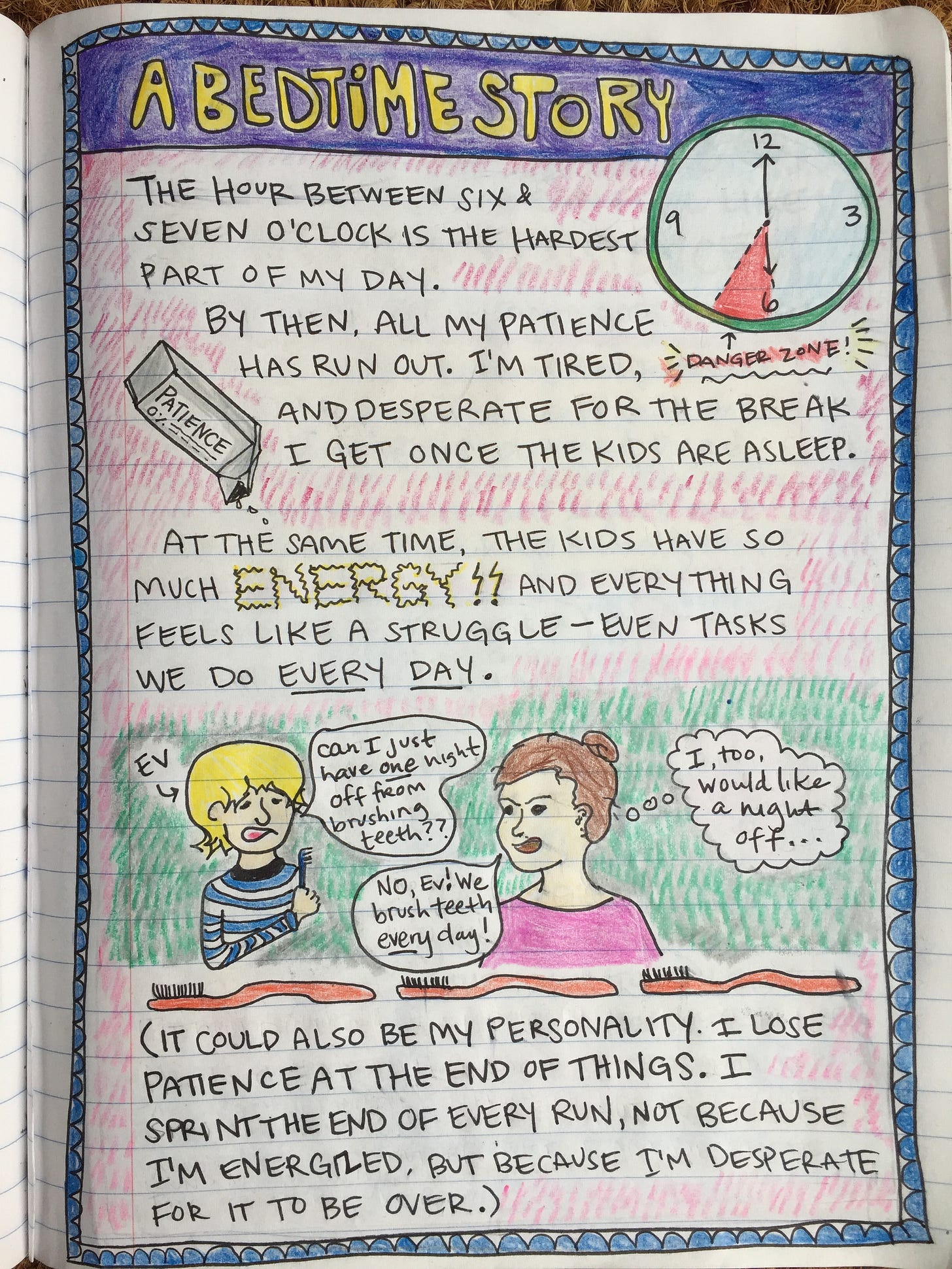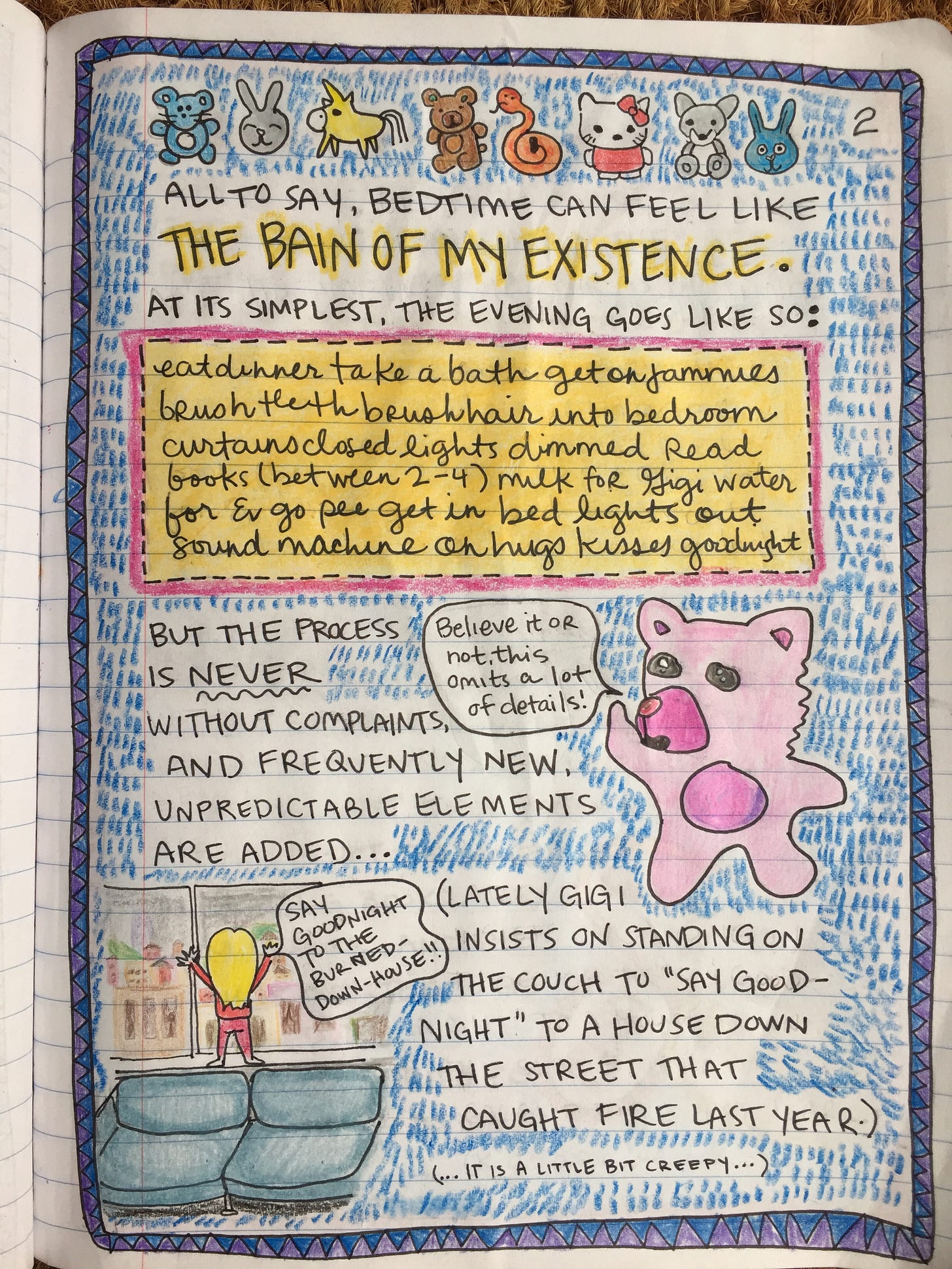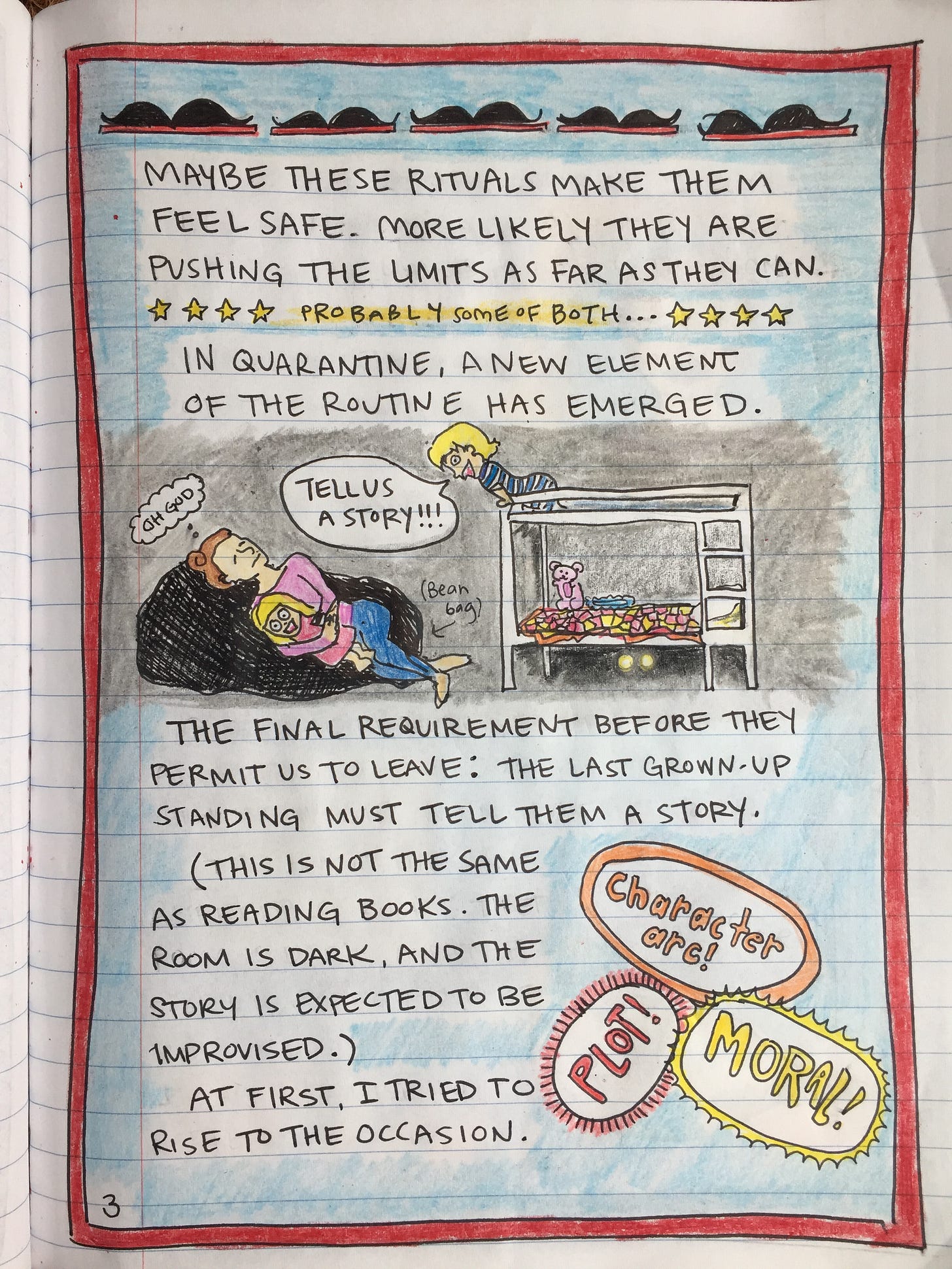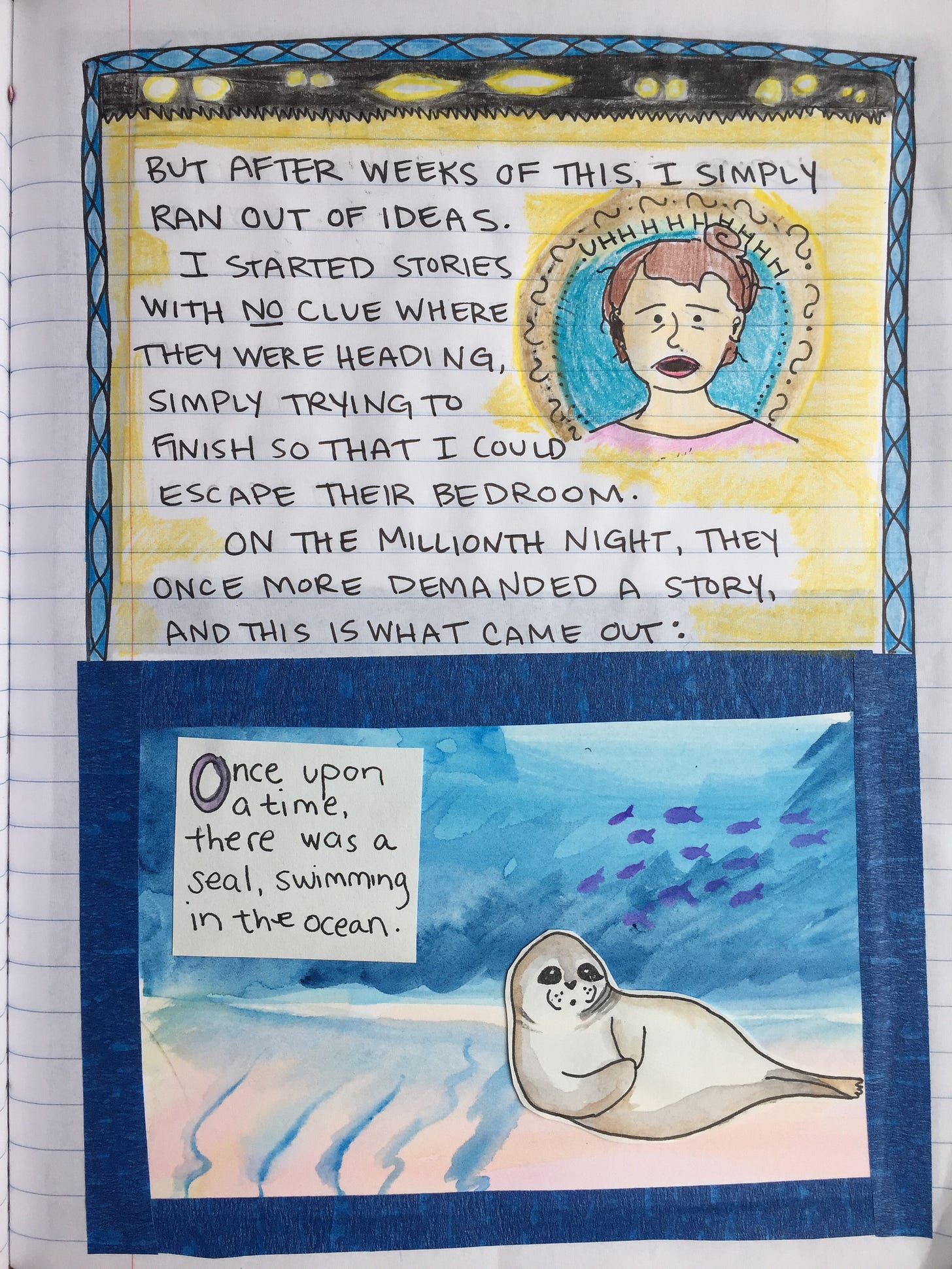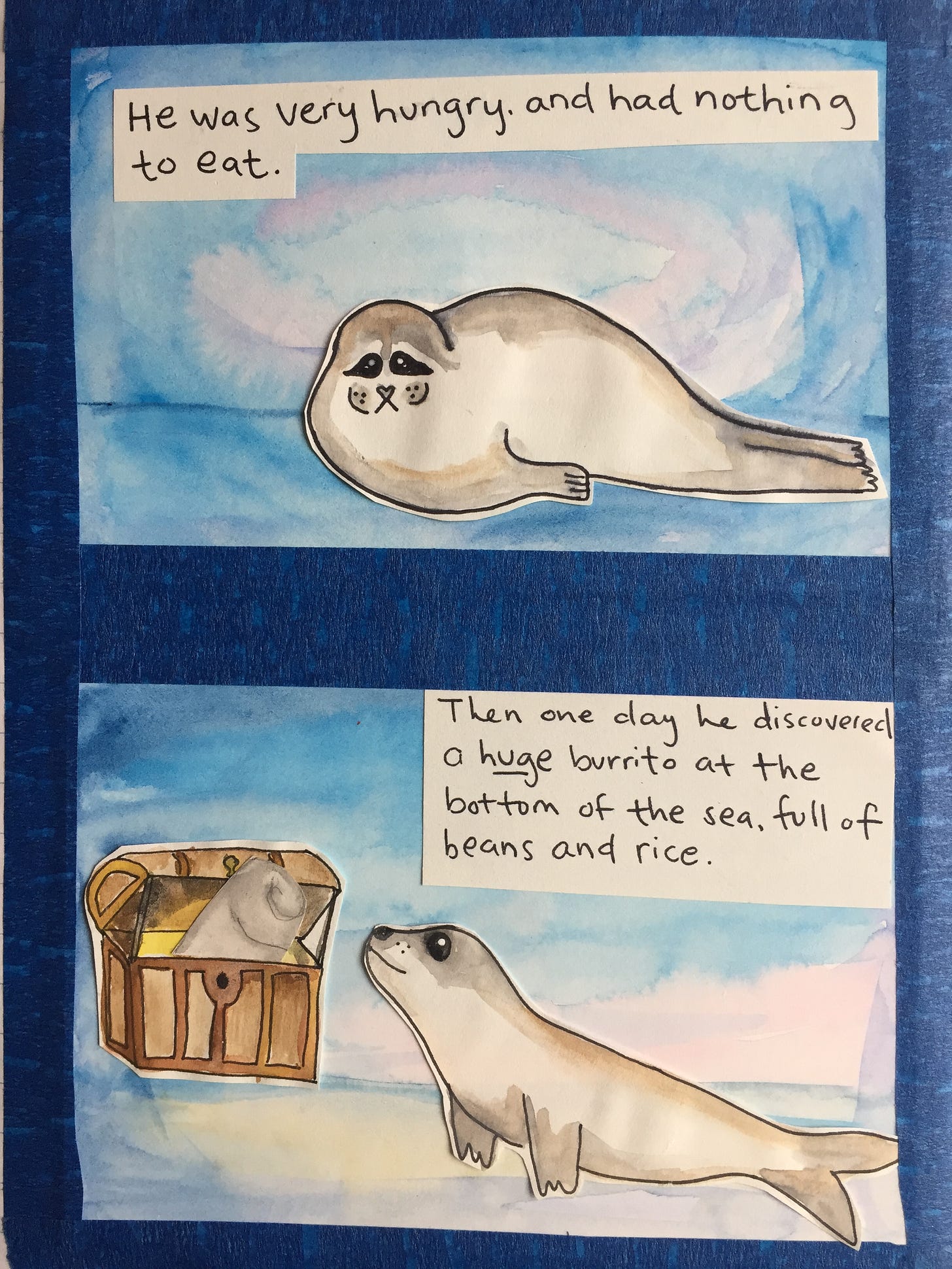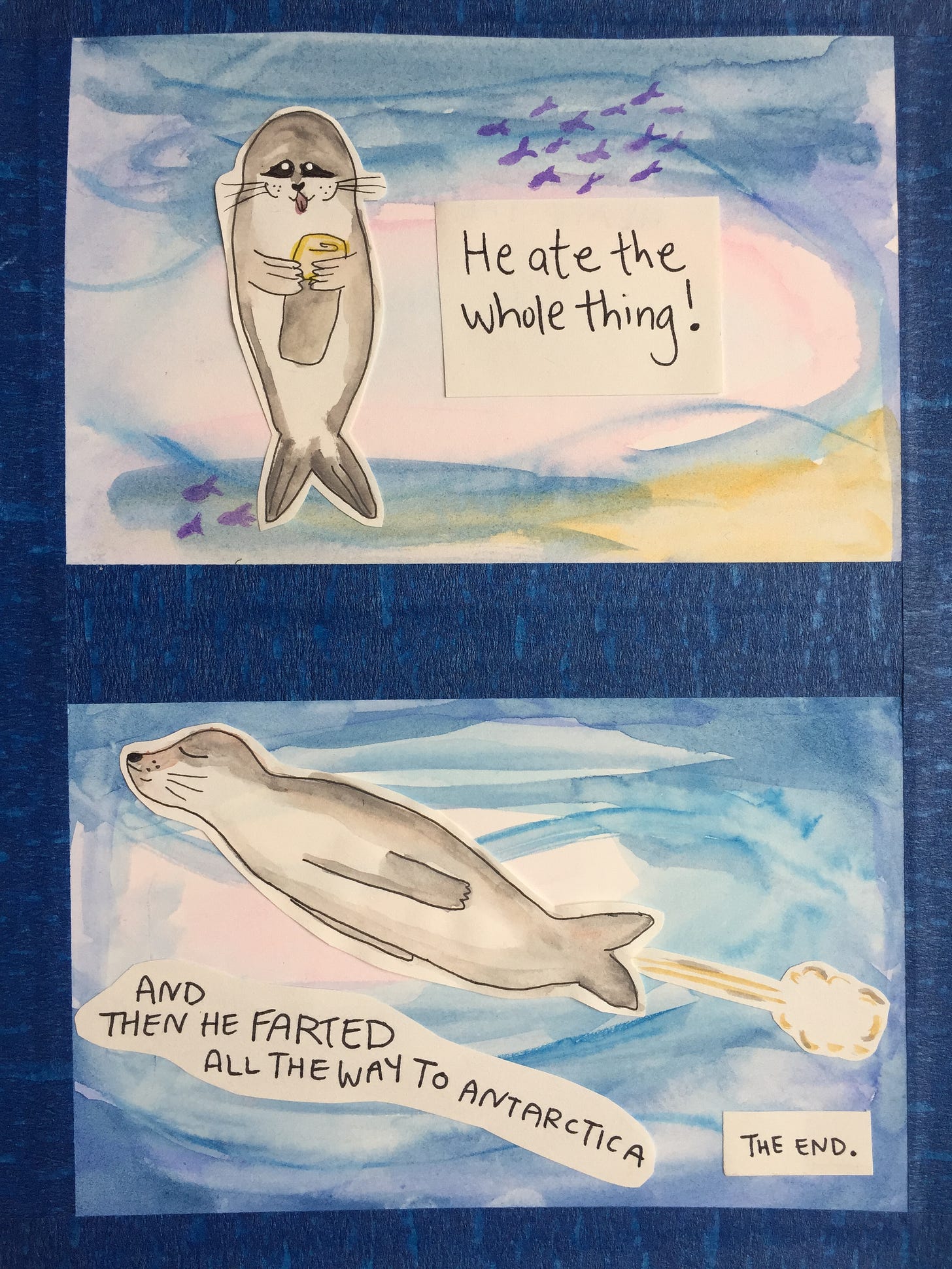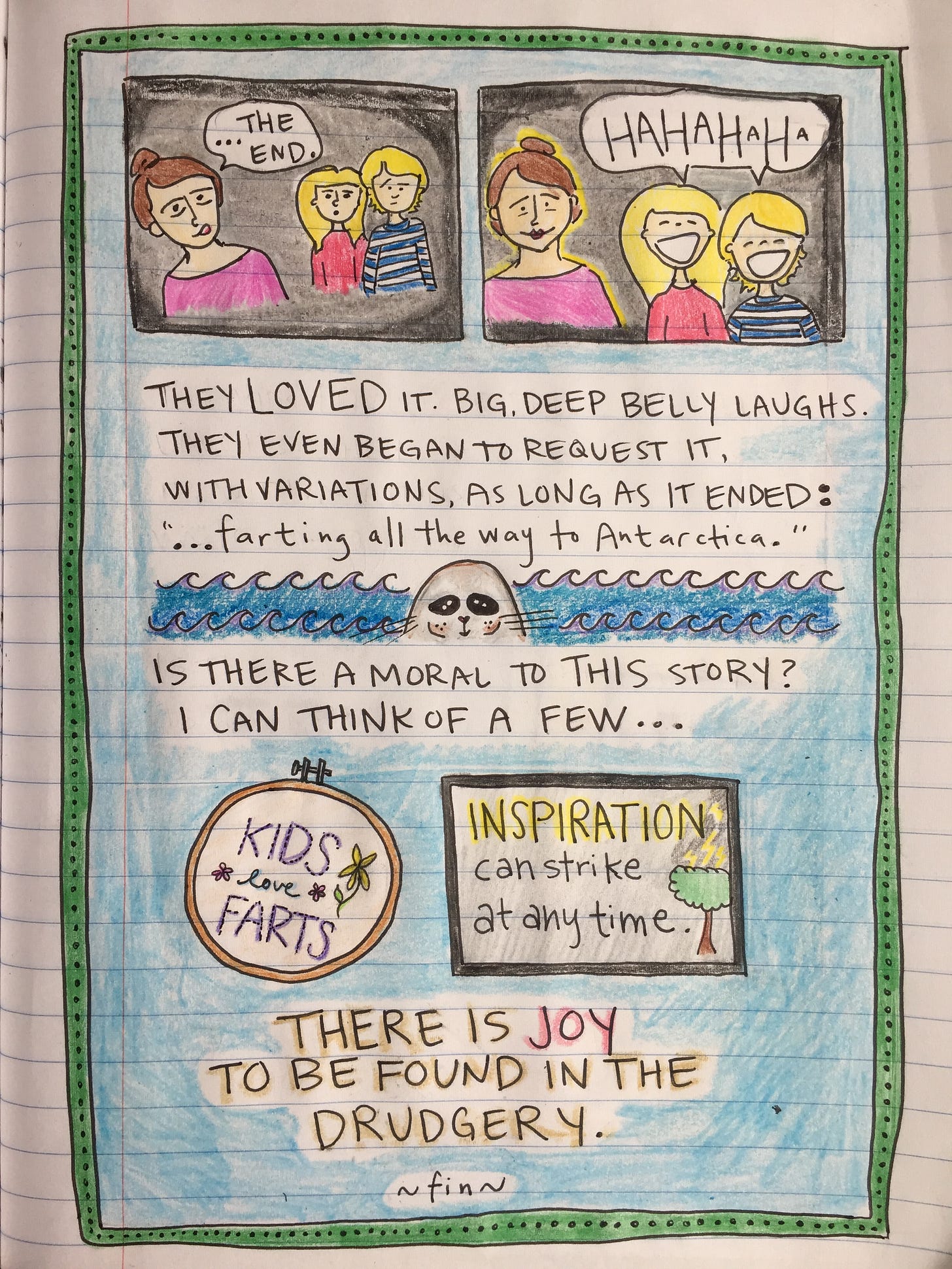 THE WEEK IN WORK
I'm moving on to week three of The Artist's Way. Last week I continued morning pages (writing three pages of whatever, long hand, every day) and the artist's date (more below). The second week of the book focuses on a few things, but what resonated with me was the part about addressing skepticism and practicing having an open mind.
Thanks for reading! If you have thoughts on changing course, pens, or bedtime, let me know by replying to this email. I would LOVE to hear from you!